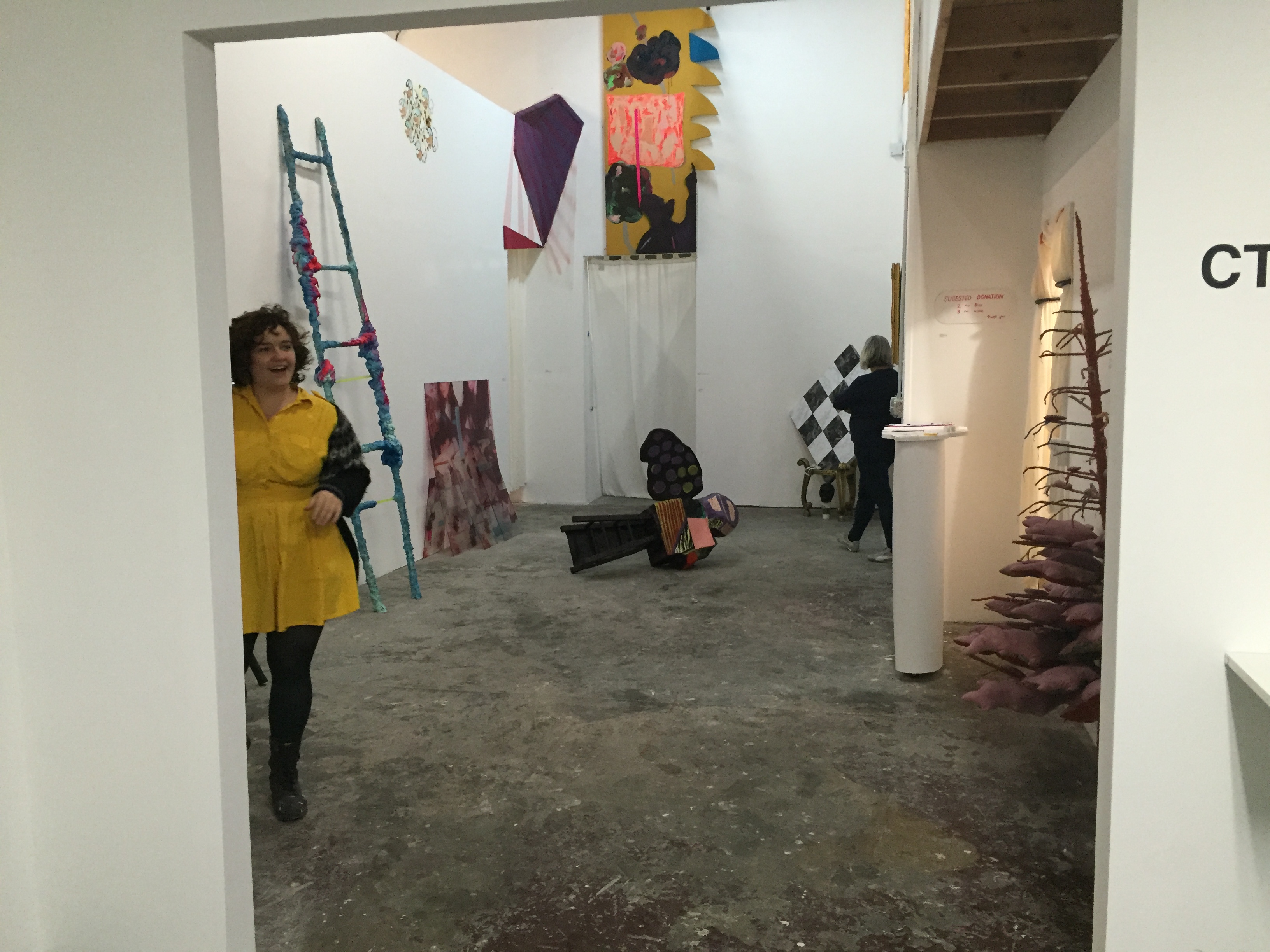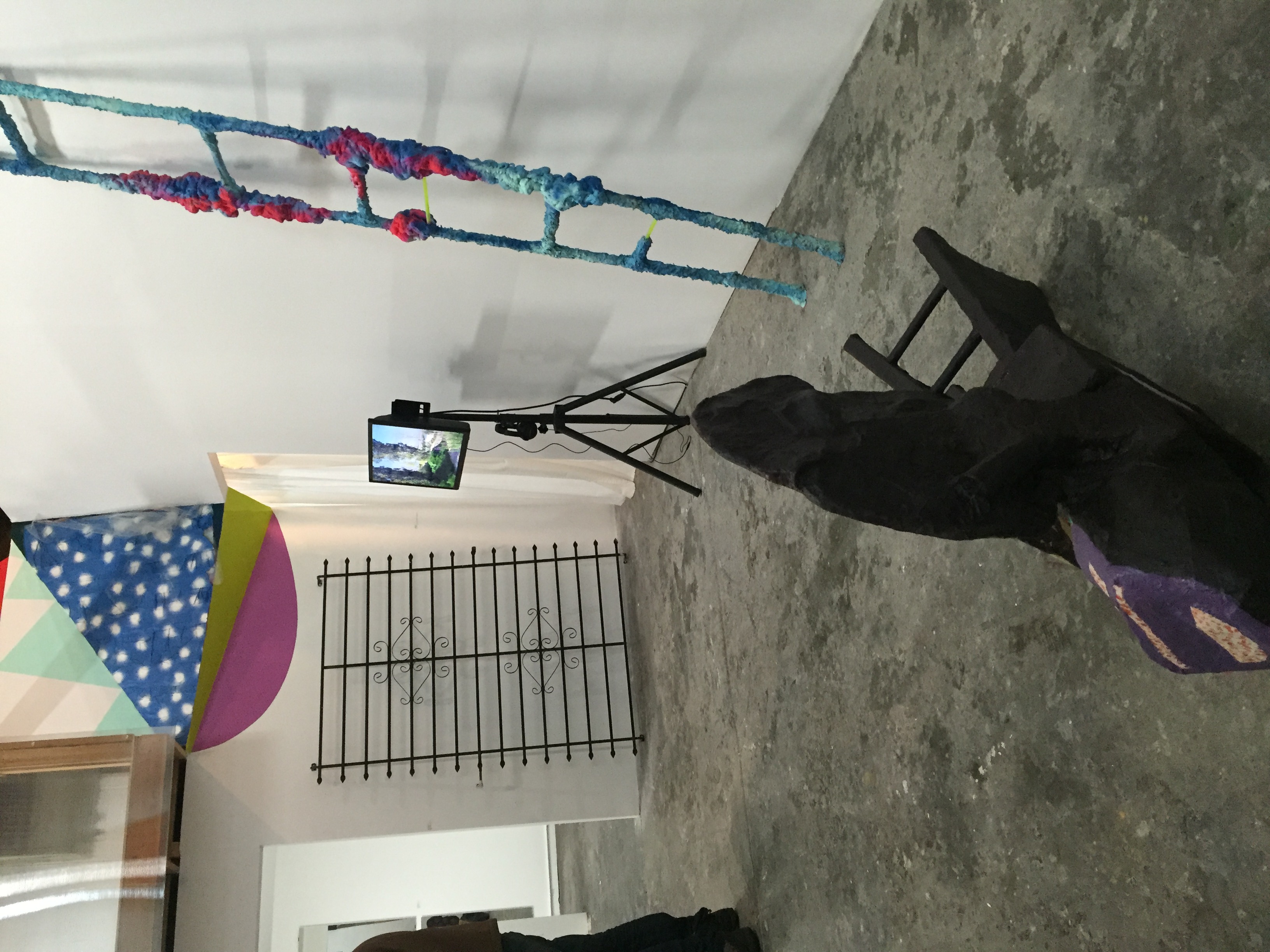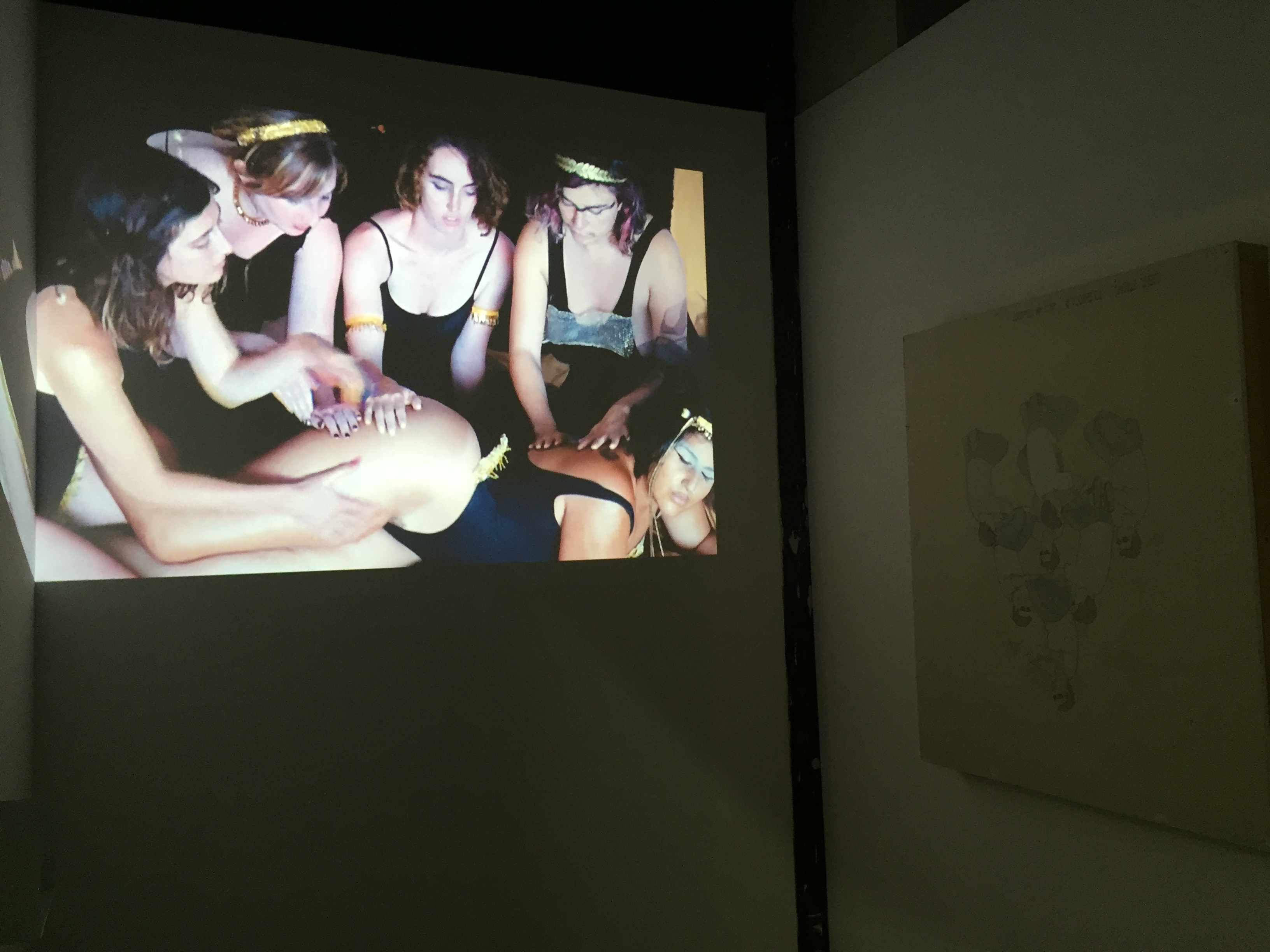 CTRL+SHFT opens new project space, and gallery with first collective exhibition SOFT SERVE.

Run Date:
January 29–February 19, 2016

Opening Reception:
January 29, 2016,
6pm – 10pm





SOFT SERVE
Oakland, Calif., January 17, 2016—SOFT SERVE is the first group exhibition presented by the newly formed, women-led art collective CTRL+SHFT, located in West Oakland. The purpose of SOFT SERVE is to introduce the members of CTRL+SHFT to the community, and to open the collective's renovated warehouse gallery to the public.The build-out of the warehouse's architectural interior is a collective artwork, constructed by CTRL+SHFT, and is, therefore on display as well during the premiere exhibition. In addition, SOFT SERVE exhibits a collection of member artists' works through an improvisational curatorial experiment, in which artists pick-and-choose, re-arrange, and disrupt selected objects within the gallery by engaging with the on-site studios—a sort of post-studio-in-studio process. SOFT SERVE opens on January 29, 2016 at 6 PM at 1430 34th Street, Oakland. The show exhibits through February 19th.
SOFT SERVE's curatorial premise mirrors the collaborative working style, and evolution of CTRL+SHFT. As mentioned, the group began with an empty place, then regularly met, threw-out ideas, talked, revised ideas, democratically voted, organically self-organized into smaller groups to complete certain projects, and then performed another set of tasks, starting the process over again. Similarly, the concept, and installation of SOFT SERVE occurred as an on-site meeting between all the collective members, in order to make decisions in the moment, performatively change art installation placements, interrupt each other's works, re-install, and so on. The first exhibition's open-ended format reflects the strategy of acceptance, and unexpectedness that defines CTRL+SHFT. Finality is not the goal. Furthermore, performative interventions between the artists, audience, and exhibition are expected during the opening night. SOFT SERVE, and the opening of CTRL+SHFT invites community members to: be here, talk, see, celebrate, make things up, undo, redo, experiment, question, share, think, and participate.
CTRL+SHFT collective members include: Megan Reed, Addy Rabinovitch, Beryl Bevilacque, Channing Morgan, Danielle Genzel, Erica Molesworth, Katy Crocker, Jessica Hubbard, Maria Guzmán Capron, Andrea Fritsch, Eden Redmond, Sofie Ramos, C.A. Greenlee and Yerin Kim.
PRESS CONTACTS:
Eden Redmond, Program Manager
Katy Crocker, Curatorial Member
info@ctrlshftcollective.com