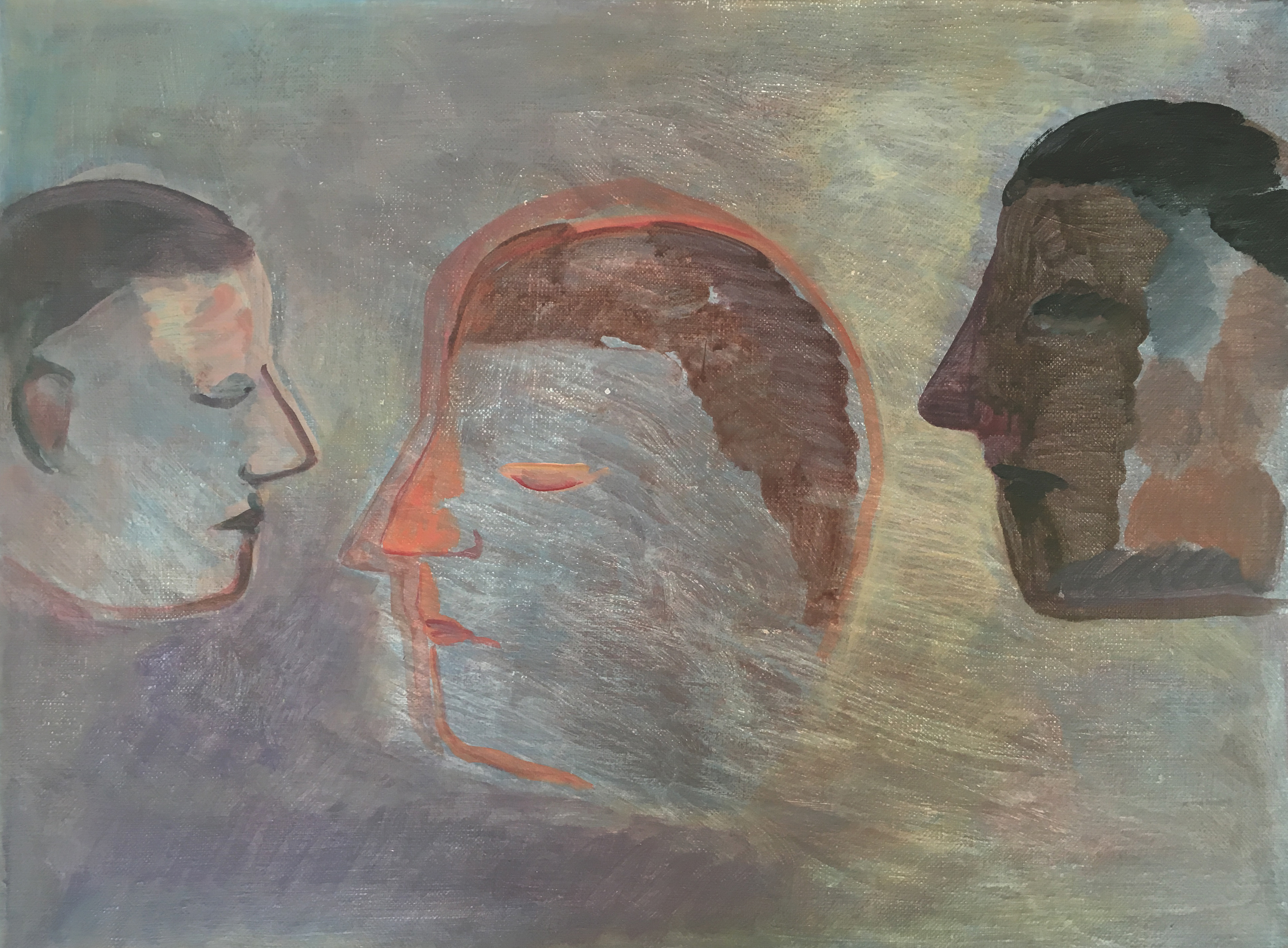 Featured Artists:
Eve Ackroyd
Zoe Brezsny
Ohlsson/Dit-Cilinn
Jamie Steele
The Awful Prophets

Opening reception: Saturday, April 23, 2016, 6pm – 10pm



PRECIOUS
No one on the island over the age of 8 had more fun than us that night. I am positive. It was that dance that did it. The one at the magazine opening a few months ago. We lost our minds. Our bodies telling jokes on the dance floor, deep in conversation over long standing ruminations. People were trying to join in, but they couldn't keep up and we couldn't be bothered to explain with words. We were channeling Republican moms. We were channeling sexy morons and cocky bros. We were inanimate objects and foggy notions, our faces in grimaced ecstasy. There was so much sweat. We'd tied our shirts up and our hair was shoved in these horrific buns. Everywhere we went, we cleared the dance floor. No regard. No fear. Only perfection. You were way more sophisticated in your movement. I was the monkey mimicking you, but far, far worse, which is my redeeming moment in humor. We were perfect from the moment we opened our eyes and you're reminding me why it's the best to be me. This is the secret of why we want to stay alive.
- Hilde Helphenstein
Two people, one night, and a conversation had by text the following day. Hilde Helphenstein approached CTRL+SHFT with an idea for an exhibition that considers how beliefs, values, and character can transmute into a sort of mythic ventriloquism. We are pleased to present PRECIOUS - an exhibition where desires require actions to speak for them.
Eve Ackroyd
(born UK 1984, lives and works in NY) studied at Chelsea College of Art and Weissensee School of Art in Berlin. Her work was selected by Ceri Hand for Creekside Open, APT gallery, 2013 and she was a finalist in the John Moores painting prize in 2012. She was invited by Art Basel Hong Kong, to show a solo presentation of her work in Art Futures with Cole London, 2011. Recent group shows include, Generations, AIR Gallery, NY, 2016, Whispers, Ronchini Gallery, 2016, Nothing ever happened, Chapter 61 Presents, NY, 2015, Detail, Transition Gallery, London, 2014.
Zoe Brezsny
is a writer from Oakland, California who now lives in Brooklyn, New York. She received a BA from California College of the Arts and is currently an MFA candidate at Columbia University. She is the author of two chapbooks, POV and Polyorchid. When she's not editing a full length collection of her writing, she works in the Publications Department at David Zwirner Gallery, connecting poets with artists.
Ohlsson/Dit-Cilinn
consists of David Ohlsson (b.1985, SWE) and Dit-Cilinn (b.1983, SWE). Their installations, videos and photography nurture a deep engagement with the relationship between urban life and a desire for something transcendent. As individuals they received Bonniers foundation award, SOMArts award and the Barclay Simpson award. The duo has exhibited at Canal|05, Brussels; Regina Rex, New York; Museo de la Ciudad, Querétaro; Vita Rosen, Gothenburg; CMU Gallery, Chiang Mai among others. David Ohlsson and Dit-Cilinn have worked collaboratively since 2007 and currently live in Amsterdam.
Jamie Steele
(b. 1985, Atlanta, GA) currently lives in Queens, NY. Jamie is co-Founder of GURL DONT BE DUMB, a Chicago-based collaborative and curatorial project. Jamie obtained her BA in Fine Art from the University of the South in 2003 and a MFA from the School of the Art Institute of Chicago in 2012. She received the John Quincy Adams fellowship awarded by Jessica Stockholder. Recent exhibitions include: The Flat Files: Year Three, Tiger Strikes Asteroid, Brooklyn, NY, Skeleton on a Toilet, Artist-Run for Satellite Show, Miami, FL, Static Cling, Penelope, Brooklyn, NY, and BLACK CAULIFLOWER, Roots & Culture, Chicago, IL.
The Awful Prophets
are a collective of two core members and cyclical guests that experiment with absurdity with no parameters for elegance or the lack thereof. This collective rests at the space where the Artist is not an Artist as an identity, and uses creative tendencies to play with everything for the sake of itself. Projects spring from conversations that are also loose in identification, resulting in strong emotional content devoid of shame. No shame of the shallow, no shame of depth. The members of this collective wish to stay anonymous but they are sending someone to act as their proxy.
Press contacts:
Hilde Helphenstein, Curator: precioustheexhibition@gmail.com
Megan Reed, CTRL+SHFT member:
info@ctrlshftcollective.com
#precioustheexhibition #ctrlshftcollective #dancingwithourselves